Foursquare ITP worked with the City of Alexandria and WMATA to evaluate capacity at the Mark Center Transit Center, a five-bay transit center located at a major federal employment site. Our work included a capacity analysis of the existing center, an evaluation of bicycle and pedestrian conditions, and the development of recommendations for an expansion of the center that would accommodate planned increases in bus service. The recommendations included new bus bays and stops and route realignments to serve them.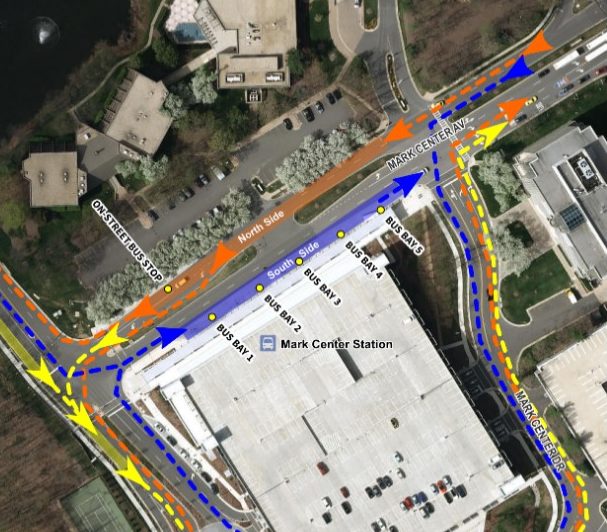 Solutions and Outcomes
Conceptual design for an expansion of the station.
Plan for route realignments to serve the station more efficiently.
Pedestrian and bicycle safety recommendations.